Ayo! Believe it or not, I'm still alive.
And my blogging mood has reached a whole new level of "I don't give a flying fuck anymore"
School has kept me so busy. I really had no Idea how stupid people can actually be, but wow, I may or may not have lost my faith in humanity completely after all.
But the last weeks also had their good days.
I recieved a couple of good grades in school, spent a lot of time with my friends, went to the CSD in Hannover and also went to Hamburg again after quite a long time.
Well. This is probably the most boring entry ever but at least I have a couple of pictures that I can show you.
I'm using my
Twitter
a lot at the moment, so you can still follow me there if you want to ♪
Not gonna talk a lot. Picture tiiime!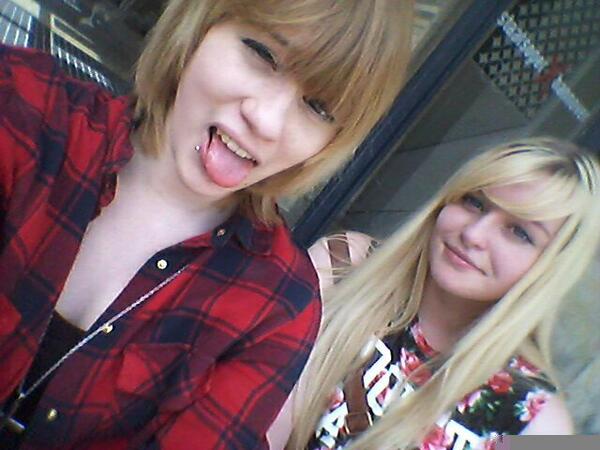 Taken last month at the CSD ♪ It was fucking hot outside but the atmosphere was beautiful.
Being with all these LGBTQ people always gives me a great feeling. However, the parade was pretty small and not even close to the one in Hamburg. But it was still awesome. Julice and I really enjoyed our time there.
The other day I tried to take photos...and failed very hard. At least I know that this kind of styling doesn't suit me now :'D
Last week I visited Raoii and we went to Hamburg together, took pictures in the Japanese garden, checked out the new J-Store, took a quick stop at the Chisaii Con and later went to a Vietnamese restaurant and had delicious Pho. ♪
Bad quality outfit pic...:D
Kinda upset that I didn't manage to take a pic this good with my camera.
I've never eaten Pho soup before in my life. Damn, it was so perfect!
Yesterday I tried out a horror kind of make-up. I've always been in love witht his look, especially because it reminds me of one of my favourite Bring Me The Horizon songs called "Chelsea Smile" huehue. This is actually called the Chelsea Smile/Grin.
It was actually harder to get rid of than to paint on...:D
Yesterday I also recieved a package from a korean lens store...but I'll talk about that in my next entry. :P
That's it for today!
Mata ne~ ♥